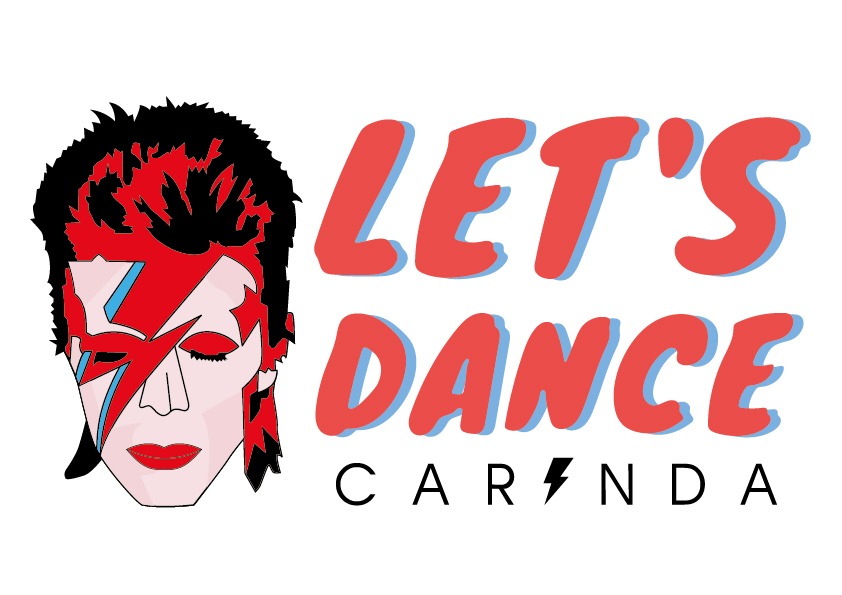 Our festival celebrates the unique event when British musician David Bowie came to our small rural community in 1983 to record his hit single Let's Dance music video.
We will have various bands playing throughout the weekend with our headlining act Ashes to Ashes performing on the Saturday night and reenacting David Bowies iconic video clip at the Carinda Hotel on Sunday.
The weekend will kick of on friday night at the sporting grounds with a David Bowie themed trivia night (tickets sold seperatly and will be available closer to the night).
Saturday will be all a go at the sporting grounds with workshops, food vendors and market stalls, dog jumping, demonstrations along with live music from our amazing performers keeping you dancing throughout the day and night.
Sunday will kick off with a street parade down the main street so get your costumes ready or decorate your vechile! Followed by a reeanctment of the famous Lets Dance song at the Carinda Hotel!
On Friday 1 October 2021 at 5:00 PM to Sunday 3 October 2021 11:00 PM
Location
Carinda Sports Ground
CARINDA, NSW 2831
Camping
If camping is more your style you will be able to camp at the sports grounds where the festival takes place. You must have a valid festival ticket to camp within the grounds. There are free showers and toilets available. No pre-booking first in best dressed.
Carinda Hotel
Offering geniune country hospitality, great food, cold beer, and loaded with character. Clean and comfortable accommodation ranging from free camping to cabins is available but does book up well in advance for the festival weekend.
Surrounding Towns